Team2Bit (AKA Team Fist Puncher) FAQ
Who is Team2Bit?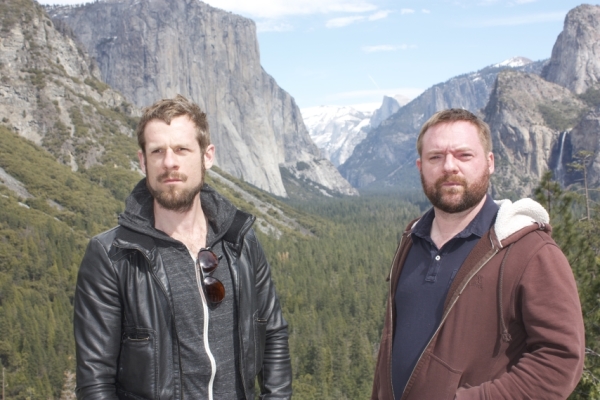 We're an indie game studio comprised of 2 brothers, Matt Kain Lewandowski and Jake Lewandowski, located in the Bay Area, California. We make fun, retro-styled games infused with some modern twists. Our games have been exhibited at GDC, PAX Prime, PAX East, and many other venues. We're graduating members of IGN's Indie Open House program and winners of season 1 of IGN's THE NEXT GAME BOSS.
What's this game FIST PUNCHER that I hear about?
FIST PUNCHER
is a 4-player, side-scrolling brawler filled with dozens of levels, unlockable characters, special attacks, and more. We successfully funded the
FIST PUNCHER KICKSTARTER
campaign, and we released an Alpha version of FIST PUNCHER to our backers last fall. You can check out the trailer below:
Dr. Karate? Steroid Jackson? The Beekeeper? Who are all these characters I keep hearing about?
FIST PUNCHER contains a cast of colorful characters that you can control. The main playable characters are
Dr. Karate
,
The Beekeeper
,
Hella Fistgerald
, and
Steroid Jackson
. Click on the
characters page
for more info on the FIST PUNCHER cast. You can watch the Dr. Karate and Steroid Jackson trailers below:
Who's Team Fist Puncher?
That's also us. Team Fist Puncher is the name we used on the IGN/YouTube show
THE NEXT GAME BOSS
. As mentioned above, FIST PUNCHER is also the name of our first major game release.
What exactly is the NEXT GAME BOSS?
THE NEXT GAME BOSS is a reality TV show where teams of indie developers compete in a series of challenges with the ultimate goal being to make a fully-functional videogame. We were one of the lucky groups chosen to be a part of the show, and through a tremendous amount of blood, sweat, and tears we were able to emerge victorious. You can
watch THE NEXT GAME BOSS
on the IGN/YouTube .START network. In fact, there are a bunch of great shows worth watching on the .START network (including season 2 of THE NEXT GAME BOSS). Check out the first episode of THE NEXT GAME BOSS below:
I saw you guys on THE NEXT GAME BOSS. WASHINGTON'S WIG looks hilarious. Will I ever get to play it?
For THE NEXT GAME BOSS we made a game called WASHINGTON'S WIG, a platforming sidescroller where you control George Washington's faithful canine, Dogsworth McFreedom, as he races to return a missing wig to his master. Washington's Wig is currently available for Xbox. You can purchase it for the low price of $1 in the
Xbox Marketplace
. You can see a trailer for the game below:
How do I get Team2Bit news and updates?
Like us on
Facebook
, follow us on
Twitter
, subscribe to our
YouTube channel
, or just check out the website. If you have specific questions, then fire us off an
email
.
Are you available for interviews for my blog/podcast/website/etc.?
Pre-Order Fist Puncher on Desura - own the game for life and play the alpha NOW!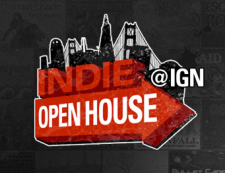 We're proud members of IGN's Indie Open House 2012 graduating class. A program that helped support and nurture indie game developers.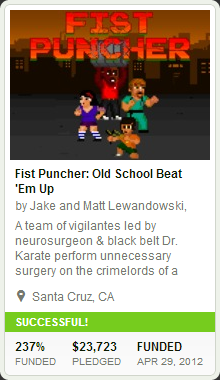 Thanks to everyone who donated to our Kickstarter campaign. The final pledge total was far beyond our funding goal. We're excited to get back to working on Fist Puncher and making it the best game possible.

Watch us compete as TEAM FIST PUNCHER on Season 1 of the IGN .START network program THE NEXT GAME BOSS