We're excited to launch early access version 1.3 of our two-handed VR space shooter, Final Fleet, on Steam. Some of the new features:
– procedural 3D map that provides greater insight and control over your path through the Final Fleet universe
– upgrade shop for your main Carrier ship so you can add turrets, shields, and more
– new handheld fighters, enemies, and level set pieces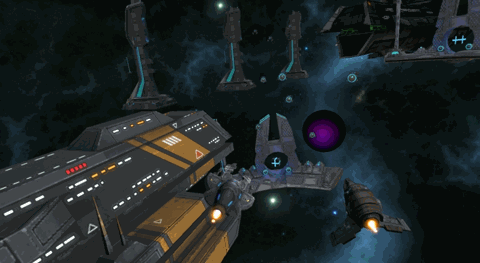 Final Fleet is a roguelike VR space shooter, where players build and control a dwindling fleet of human spacecraft relentlessly pursued by an overwhelming alien force. Raid enemy outposts, hunt resources, upgrade your fleet, and above all: survive.